Agrodit is a leading innovator in in-ground data technologies and analysis, dedicated to helping farmers save time and resources with solutions based on real needs. Our team of experts, with over 10 years of developing sensors and IoT at highly innovative research facilities such as CERN, has developed a revolutionary technology of sensors with our tailored app for agriculture that increases farmers sustainability.
Founded in 2020, our mission is to provide farmers with specialized tools for soil measurements, avoiding extra working hours on maintenance and installation while providing them with reliable and actionable data. Our first pilot project in the South of Sweden, using soil moisture sensors and remote valve controllers, were a success, leading to the development of our unique soil-moisture sensor and platform in 2023.
For three years, our dedicated team has honed this technology, recognizing the vital role of reliability and simplicity in effective irrigation and fertilization management. After extensive development, we've created a groundbreaking solution that's now embraced by numerous farmers across Europe.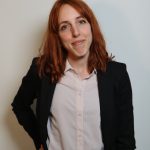 CEO and co-founder of Agrodit . Business development and Finance.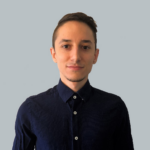 CTO and co-founder of Agrodit . Product development, Operations.